Kids have a lot going on in their lives these days. Between school, extracurricular activities, and family obligations, there needs to be more time to learn everything they should be learning. That's why it's so crucial for parents to help kids develop essential skills early on. Here are five basic skills every kid needs to get ahead: critical thinking, problem-solving, communication, leadership, teamwork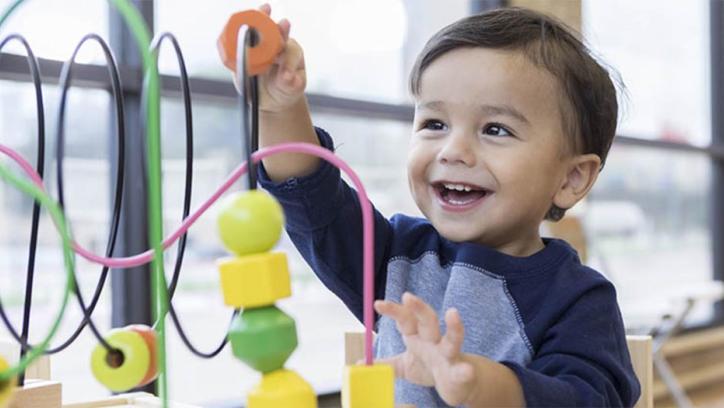 Communication
When it comes to developing essential skills for kids, communication is at the top of the list. Kids need to communicate effectively with others in both formal and informal settings. This includes being able to:
1. listen attentively
2. ask probing questions
3. establish rapport
4. express themselves clearly and concisely
5. take feedback well
Listening
1. Listening is a fundamental skill for kids because it allows them to understand and engage with others.
2. Kids need to be able to listen actively, which means paying attention to what others are saying and taking in their words, not just their sounds.
3. They need to be able to listen receptively, which means accepting what they hear without judgment or criticism.
4. Finally, kids need to be good listeners because it improves their social skills and makes them better communicators.
Problem-solving
Problem-solving is essential for kids. It can help them identify and resolve conflicts, manage challenging situations, and find solutions to problems. To be able to solve problems effectively, kids need the following skills:
• Critical thinking skills
• Creative problem-solving skills
• Decision-making skills
• Analytical thinking skills
Critical thinking skills allow kids to analyze their environment and devise logical solutions to problems. They need to be able to think through what could happen and figure out how to deal with it. Creative problem-solving skills help kids develop new ideas or ways of approaching a problem. They need to create a solution that works well in the context of the situation. Decision-making skills help kids make choices that are best suited for the position. They need to know when it's okay to give up or when they should push forward. Analytical thinking skills allow kids to break down complex problems into individual pieces so they can understand them better. This helps them find solutions.
Cooperation
Many parents are asking their children to cooperate, help, and get along with others. Why is this a skill that is essential for kids? There are many reasons why cooperation is so important. 
Cooperation skills allow children to work together and achieve common goals. Cooperation also gives kids the opportunity to learn how to communicate and compromise. In addition, cooperating helps create a sense of community, which can be beneficial down the road. Finally, cooperation can help kids learn how to solve problems and handle difficult situations.
Organization
Kids need many essential skills to succeed in school and life. Here are six of the most important:
1. Self-discipline. Kids need to be able to stick to a plan and resist distractions.
2. Concentration. Kids need to be able to focus on one task for extended periods, whether it's doing homework or studying for tests.
3. Organization. Kids need to be able to keep track of their belongings, their studies, and their social lives.
4. Communication Skills. Kids must communicate effectively with others, whether asking for help with a math problem or telling a friend about a fantastic event they saw at school.
5. Problem-solving Skills. Kids need to be able to figure out solutions for problems that come their way, from figuring out how to solve math problems or fixing electronic equipment when something goes wrong.
Time management
Time management is essential for kids to get the most out of their day. Here are some skills that will help them manage their time:
Start by setting goals:
Kids need to have specific goals in mind regarding time management. This will help keep them on track and motivated. Make sure you spend at least fifteen minutes per day on these objectives. This will help them develop discipline and stay focused.
Create a timeline:
Creating a timeline can help track what is scheduled for the day. This can also serve as a reminder for tasks that need to be completed. When creating a timeline, including important dates, times, and activities.
Break up large tasks into smaller ones:
When working on an enormous task, it can be helpful to break it down into smaller parts. This will make the process easier and help avoid frustration. Additionally, breaking up large tasks can free up more time later in the day.
Discipline
Children need several essential skills to thrive, both in school and beyond. While providing your child with a stimulating and challenging curriculum is necessary, they also need to develop strong discipline skills. Discipline is defined as the ability to control one's emotions and behavior. It's an essential part of building good habits and self-control. Here are some suggestions for encouraging self-control in your offspring:
Set clear rules and expectations. Be explicit about what is expected of your child, and be consistent in enforcing those rules. Be patient while they learn how to follow the rules. Stay calm if your child makes mistakes at first - their errors will be valuable learning opportunities.
Seek professional help or counseling if discipline becomes a problem for your child. A professional can help identify any underlying issues that may be contributing to the problem and provide strategies for improving discipline overall.
Reward good behavior instead of rewarding bad behavior. This can be done through tangible rewards such as stickers or points, but it can also take the form of praise and acknowledgment from you or other family members. Help teach your child that good behavior merits recognition, not just because it's polite, but because it's beneficial for them in the long run.
Create consequences for bad behavior rather than relying on punishments alone. Punishments should only be used as a last resort after all other forms of discipline have failed - including verbal warnings, time-outs,